Fore Word
Africa produces about 2% of the world research output, yet the region accounts for 15% of the global population and 25% of the global disease burden. The African region only accounts for 1.1% of global investments in R&D in 2016 and countries' commitment to allocate 1% of their GDP to R&D remains unmet. R&D in Africa is mainly funded by the public sector, with significant proportions of financing in many countries coming from international funding.
Speak Up Africa's main objective is to spark collaboration around the need for advocacy for increased investment and advancing policies to accelerate the R&D of new health technologies that address critical health challenges, such as HIV/AIDs, malaria, tuberculosis, maternal and child health, and other neglected diseases.Working with our partners, we advocate for commitments on innovation, GH R&D funding and regulatory harmonization of the health research and development agenda in Francophone Africa by:
Strengthening capacity of civil society organizations to advocate for domestic investment in GH R&D.
Providing financing, platforms and communication opportunities for trusted African science leaders and young African innovators to share reliable information with African populations on research and development and health innovation.
Advocating for improved regulations of medicine, medical products and technologies across the continent through the ratification and implementation of the African Medicine Agency Treaty.
Francophone West Africa Digital Health Network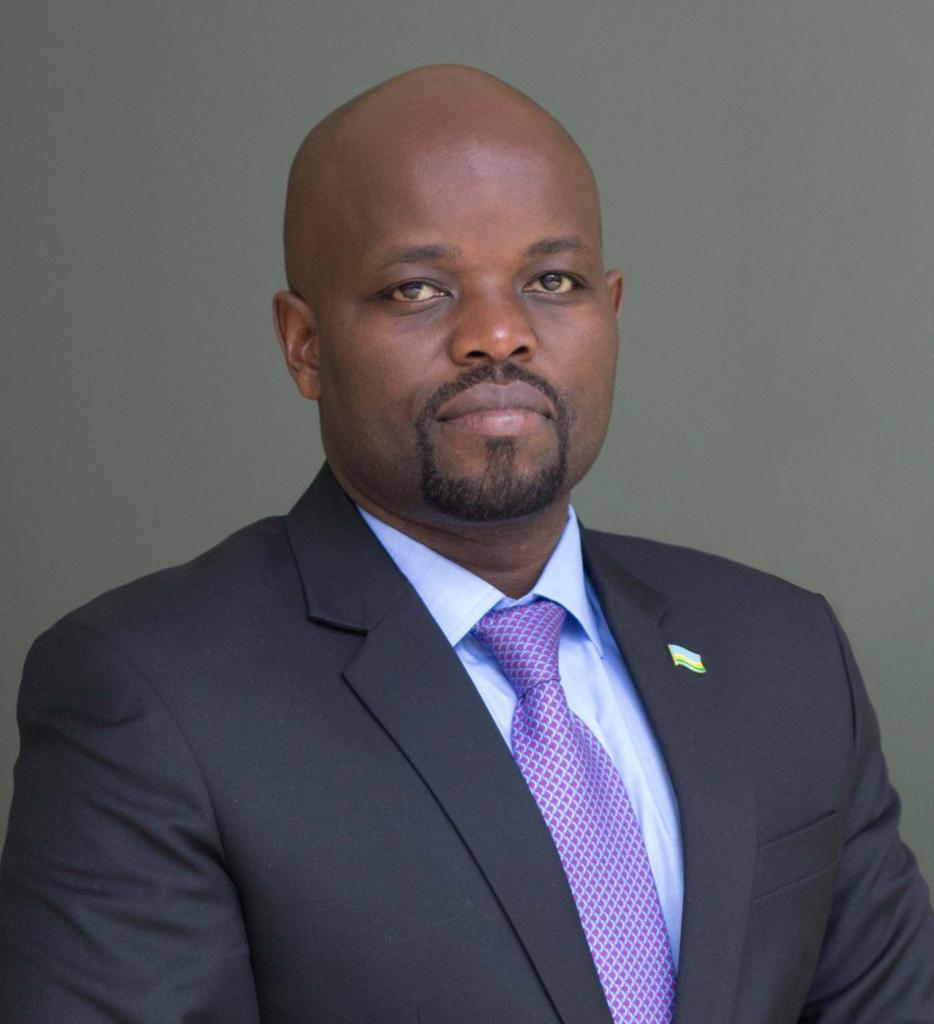 « The time for Digital Health has arrived. We are called to use technology. A lot more. With digitalized health systems we can save time and speed up research as exemplified by the worldwide record breaking creation and procurement of COVID 19 vaccines. There are highly sophisticated digital systems that could contribute to the fight against malaria. As such, the creation of a formal and structured multisectoral regional network [ReSAF] whisking together the threads of a community of practitioners and experts building and learning from common experiences challenges and resources would definitely contribute a holistic coordinated effort across health sector for disease control and prevention. »

Mr Jean Philbert Nsengimana, Chief Digital Advisor,
Africa Centres for Disease Control and Prevention (Africa CDC)
ReSAF Coordination Unit

ReSAF Strategic Documents
Medias and Press
Resources
Questions and Comments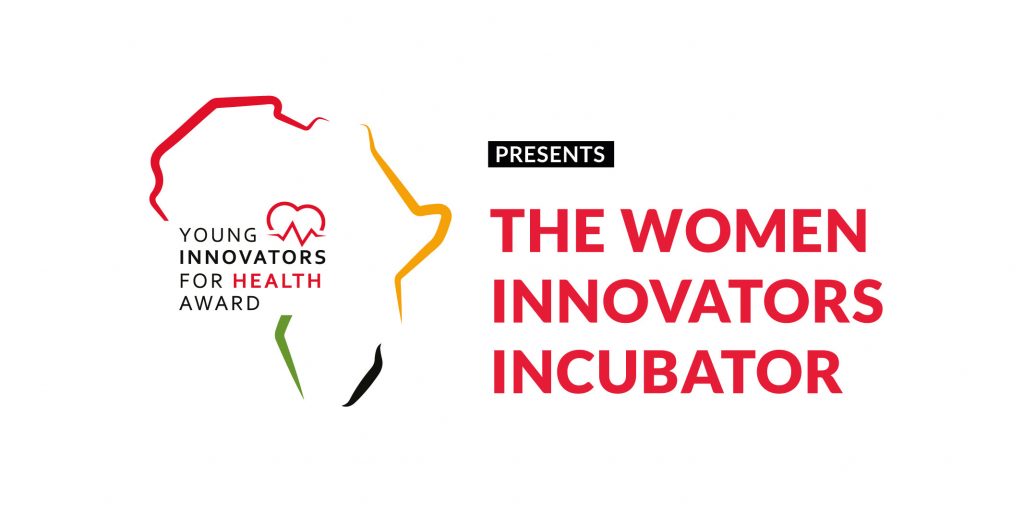 The Women Innovators Incubator is an initiative led by the International Federation of Pharmaceutical Manufacturers and Associations (IFPMA) and Speak Up Africa to bridge the gap in women-led innovation in Africa and address the additional barriers they face in taking their business ideas from concept to implementation. Specifically, the programme aims to develop the scientific innovation and entrepreneurial capabilities of the beneficiaries so that they can take their innovations to the next level. The women who participate in the initiative are one step closer to creating a scalable and sustainable business to address some of the most pressing healthcare challenges in Africa.
The Africa Young Innovators for Health Award, launched in December 2020, received over 300 applications, however, only 21% of the applications were from women. The Women Innovators Incubator was therefore created to address the significant gender imbalances in access to finance, training and skills development, professional networks and overall participation in competitive environments.
Three winners have been selected to receive:
A financial grant of US$5,000
A 3-month business mentoring programme
Training in media skills
Experts' advices on intellectual property protection
Access to a network of experts and partners working in the fields of digital, health and media.
The winners of the first edition of the Women Innovators Incubator are:
Angella Kyomugisha
Co-CEO, Kaaro Health, Uganda
Angella Kyomugisha is a 29-year-old Ugandan, Co-CEO & Chief Financial Officer of Kaaro Health Uganda Limited.
She is a formal Medical Doctor. Kaaro Health uses simple mobile technologies to bring affordable, high-quality healthcare to every village in Africa. They deploy telehealth-enabled container clinics in villages that otherwise have no clinic within a 25-kilometer radius. Their work ensures that people have access to qualified healthcare professionals as well as critical equipment.
Nuriat Nambogo
Team Lead, MobiCare, Uganda
Nuriat Nambogo is a 35-year-old Ugandan and the Team leader for MobiCare.
Nuriat oversees the entire development and implementation of the project. MobiCare is a smartphone mobile based application that helps to link patients to health workers and enables convenient appointment scheduling. Health workers licensed to practice and attached to private health facilities are voluntarily requested to register with MobiCare.
Marie Chantal Umunyana
Founder and Managing Director, Umubyeyi, Rwanda
Marie Chantal Umunyana, is a 26-year-old medical student, Founder and Managing Director at Umubyeyi.
Umubyeyi intends to provide evidence-based information on maternal & child wellbeing and parenting. It is a digital health initiative for youth, young couples, pregnant women, and young mothers. It aims to make health information accessible by applying a comprehensive approach in improving maternal and child wellbeing using technology tools.

Gender equality is a fundamental human right and is vital for a prosperous world, a thriving Africa.
Women representing half of the world population, it is more than necessary to empower them to actively engage in all areas of society.
Gender equality supports all the essential foundations for a healthy economy and prosperous nations and is vital to the collective success of Africa against the sustainable development goals.
Currently, it is expected that gender gaps will take over 120 years to close in Sub-Saharan Africa, and over 135 years for pay and leadership equity to be reached. Historically women have been excluded from decision making spaces and programs that affect their health and well-being. Voice, participation, and leadership are vital for the empowerment of women.
Achieving gender equality is beneficial for everyone, giving each person equal opportunities at work and in the public sphere. It is about reaching better education and health outcomes, lower mortality rates and a higher per capita income.
The African LeadHERs initiative was launched on the occasion of the Generation Equality Forum which took place from 30 June to 2 July, organized by UN Women and co-chaired by the governments of France and Mexico in partnership with civil society and youth. The aim of the event was to make concrete commitments to gender equality, following the previous ones made in Beijing in 1995.
African LeadHERs started off with a radio show called « Youth – the floor is yours », organized on 30 June 2021 with the National Youth Alliance for Reproductive Health (ANJSR) on the theme of « Bodily autonomy and rights in reproductive and sexual health ». The show was dedicated to giving a voice to women who are committed and active in this field and to discussing concrete solutions so that women in Africa can make their own decisions about their health.
Following this, in collaboration with the Senegalese fashion brand Tongoro, a fashion show was held on 5 July, bringing together leaders from the world of culture and art, to inspire and engage women.
African LeadHERs supports the inclusion of women and girls on public platforms and in leadership and aims to encourage women's and girls, in all their diversity, to significantly participate in decision-making spaces for improved public health.
Gender Equality is paramount to achieving every one of the seventeen Sustainable Development Goals and at Speak Up Africa, we are committed to transforming this belief into meaningful action and engagement.
Through the African LeadHERs program, we partner with leaders from all sectors of society, including sports, fashion, culture and art to creatively work together to build a stronger, fairer and more inclusive world.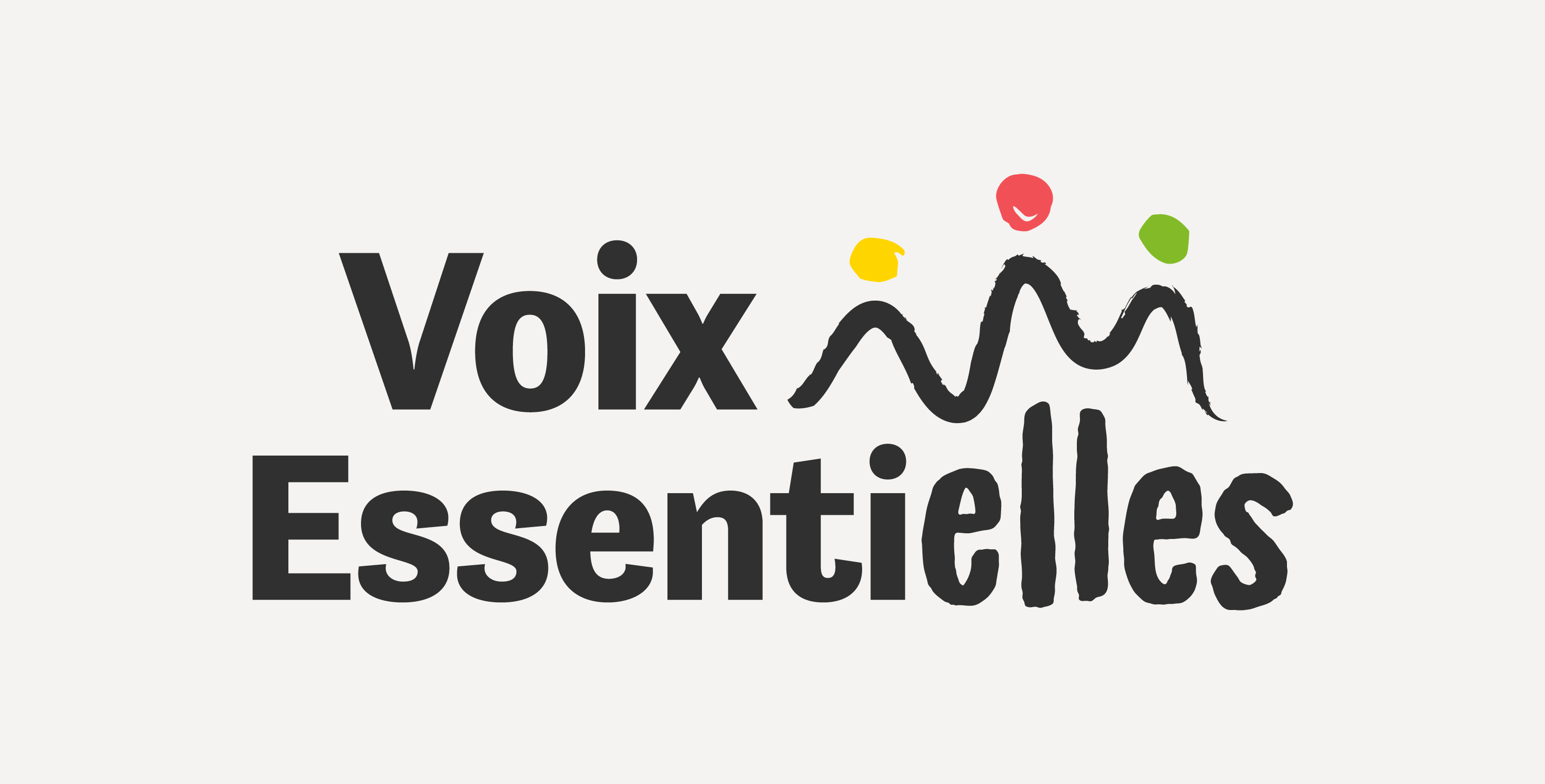 Voice, decision-making and leadership are vital factors for the empowerment of women. These factors ensure that women can express their preferences, demands, views and interests, and that they can gain access to decision-making positions. Only when women and girls are empowered and supported to actively participate in decision-making processes can effective policies, based on their concrete experiences, which take into account gender differences and cultural sensitivities, be developed and implemented.
Voix EssentiELLES aims to strengthen women and girls, in all of their diversity, by meaningfully engaging them in decision-making processes and spaces that influence health policies and programmes.
Managed by the Dakar-based policy and advocacy tank Speak Up Africa, and strategically supported and co-funded by Fondation CHANEL and The Global Fund, Voix EssentiELLES was launched in July 2021 to support the efforts of various women-led community-based organisations with a fund and capacity-building programme, through the University of ExcELLEnce, in Burkina Faso, Côte d'Ivoire and Senegal.
24 civil society and community-based organisations were chosen from across these three countries. Particular attention has been paid to the issues of gender-based violence, reproductive health and the fight against tuberculosis, HIV/AIDS and malaria.
Organisations taking part in the initiative
In Burkina Faso
Association pour l'Intégration Économique et Sociale des Femmes dans le développement, IES FEMMES
Les Héroines du Faso
FEMIN-IN
AGMS, Association aucune Grossesse en Milieu Scolaire
Association Soutien aux Enfants et Femmes Vulnérables
Association Bétouré des femmes
Association pour la Défense des Droits des Aides ménagères et domestique, ADDAD
Association des Femmes Handicapées Battantes, AFHBB
In Côte d'Ivoire
Organisation pour la Santé de l'Enfant, de la Femme et de la Famille, OSEFF
Mouvement pour l'Indépendance et l'Épanouissement de la Femme, MIEF
GNOUWIETA
Union Nationale des Femmes Handicapées de Côte d'Ivoire, UNAFEH-CI
Conscience et Vie, COVIE
Jeunes Engagées pour une Sexualité Saine, JESS
Association des Femmes Unies de Gbougbô 2, AFUG2
In Senegal
JGEN Femme Partenariat mondial
ABOYA
Femmes de diamant
Association Sénégalaise pour l'Avenir de la Femme et de l'Enfant, ASAFE
KIRAAY
Réseau des Jeunes pour l'abandon des Mutilations Génitales Féminines
Fass Diom
Association pour le Maintien des Filles à l'École, AMFE
Le Club des jeunes filles de Kolda
Voix EssentiELLES Advisory Committee
Made up of experts, this committee was established in September 2021 to guide Speak Up Africa in the implementation of the Voix EssentiELLES initiative, including the development and implementation of engagement strategies and a capacity building programme.
Members of the committee in Senegal:
Pr. Ndioro Ndiaye, Coordinator of the Francophone Network for Gender Equality at the Organisation Internationale de la Francophonie
Ndeye Mingue N'Diaye Gackou, Coordinator of the Gender Unit at the Ministry of Health and Social Action of Senegal
Nogaye Sow, « Badiénou Gokh » President of the Thienaba health mutual, Member of the local cereal processing unit of GIE Fass Diom
Rajah Sy, National Director of Special Olympics Senegal
Members of the committee in Côte d'Ivoire:
Aissata Sidibé N'Dia, Journalist
Ms Sylla Awa, Technical Advisor to the Minister for Women, Family and Children
Mr Arthur Athea, Head of the NGO Association Anonyme (LGBTQ)
Sister Emmanuelle, Founder and Head of the NGO Y-Voir et Sourire
Members of the committee in Burkina Faso:
Pr. Nicolas Méda, Special Advisor to the President of Burkina Faso on Human Capital Development
IDO B Joseph, National Executive Secretary of the African Youth Health Network (AYHN)
Simon Kaboré, Executive Director RAME (Access to Essential Medicines Network)
Cécile THIOMBANO, Head of Advocacy Médecin du Monde France
Kadoua ABEM, Secretary General of the Djouatiina Association and of the Network of Associations for the Promotion and Protection of Human Rights in Nahouri.
Follow the news of the initiative
Neglected tropical diseases (NTDs) and malaria disproportionately affect the poorest members of society and are a major obstacle to Africa's economic and social development.
These diseases have begun to receive increased attention from the international community, with a number of international declarations and commitments being signed around the world, with leaders pledging to prioritize the control and elimination of these diseases. Thanks to the commitments made by President Paul Kagame and the heads of government of many countries, the Commonwealth Heads of Government (CHOGM) Summit in Kigali, Rwanda, in June 2021 provides an opportunity to garner global attention and accelerate action to end these preventable and treatable diseases. It is also important community engagement from the onset ensures acceptance of communication messages and implementation of local NTD and malaria initiatives.
Information is a vital resource during an emergency. Yet, COVID-19 is sparking significant fear and misinformation across the world. To promote access to reliable evidence and information, local experts must be ready, available and prepared to speak credibly in ways that resonate locally. Currently, significant misinformation around the research and development of new tools, from vaccines and therapeutics to diagnostics and disease surveillance, is hampering the ability for Africa to proactively shape its research agenda. Moreover, misinformation could slow the development and delivery of innovation – impeding clinical trial recruitment and the acceptability and uptake of new tools and measures to prevent, treat and diagnose diseases that hamper the development of our continent.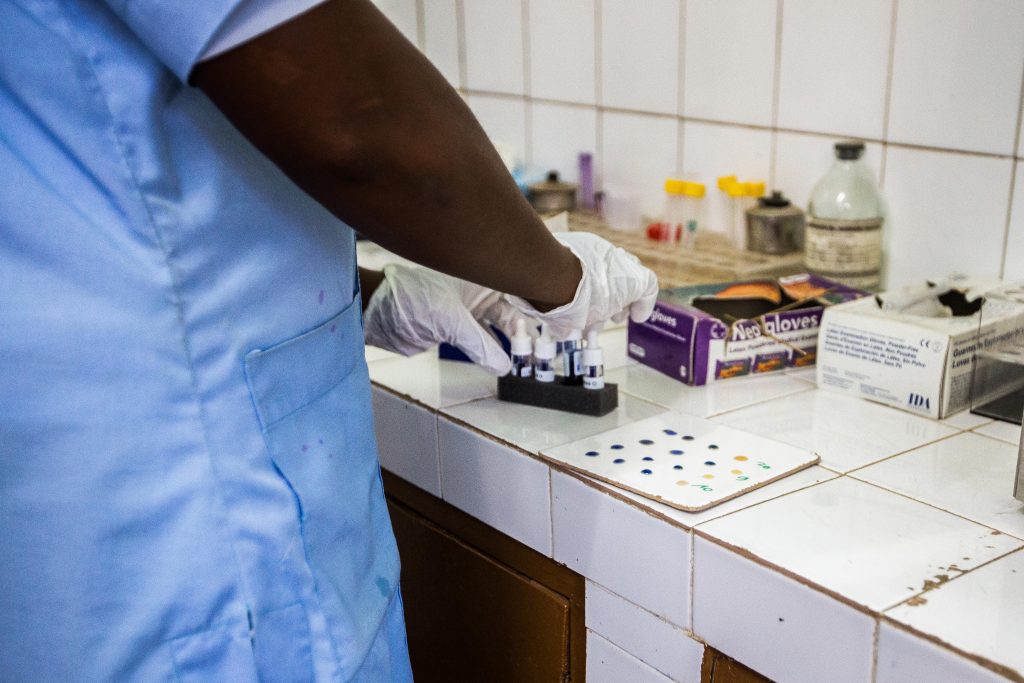 The COVID-19 crisis has continued this trend, at a time when it's vital for local experts to be providing sound, factual information to help people interpret data and guidance, understand risks and appropriately respond to their local context. From public health to scientific research to the economy, there is a great deal of misinformation and speculation being spread via traditional and social media.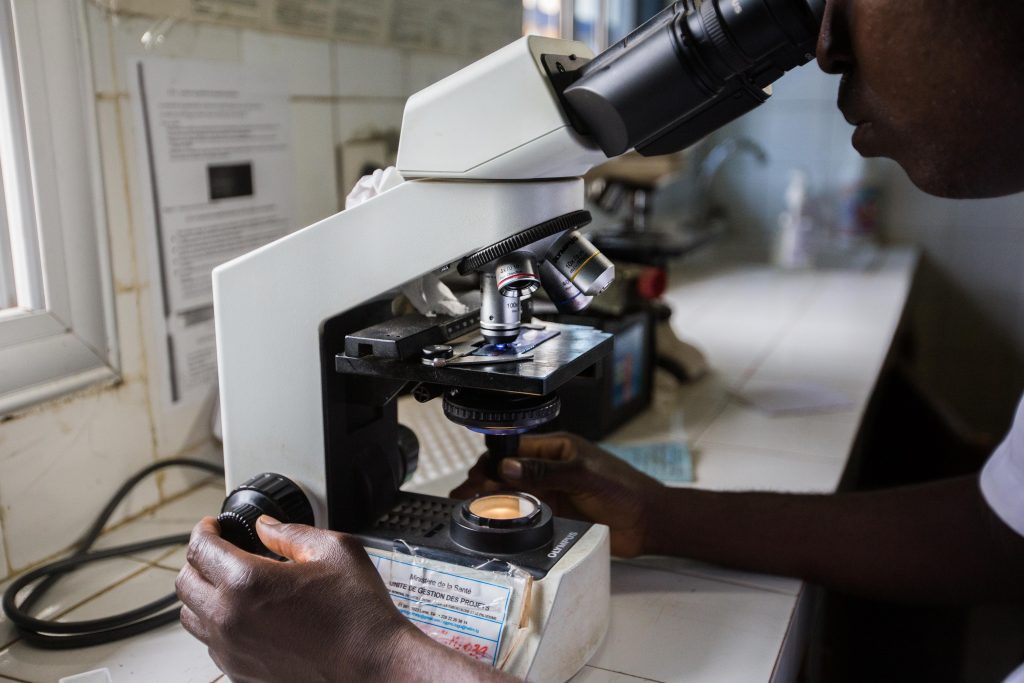 However, innovations in medical research over recent years have led to incredible achievements for public health in Africa. The African Voices of Science initiative aims to provide a platform for trusted African science leaders and health experts to share reliable information with African populations. Covering topics ranging from COVID-19 vaccine trials, to emerging new research in infectious diseases, we need to hear from credible voices, their perspectives and potential solutions to our health concerns.
Speak Up Africa is committed to promoting research and development (R&D) and encouraging scientific innovations as part of public discourse in Africa.