Addis Ababa, 20 Feb 2023 – The African Union Commission (AUC) and Speak Up Africa have signed on February 20, 2023 an agreement to accelerate the control and elimination of preventable Neglected Tropical Diseases (NTDs) and Malaria and strengthen continental advocacy for the local production of medical products.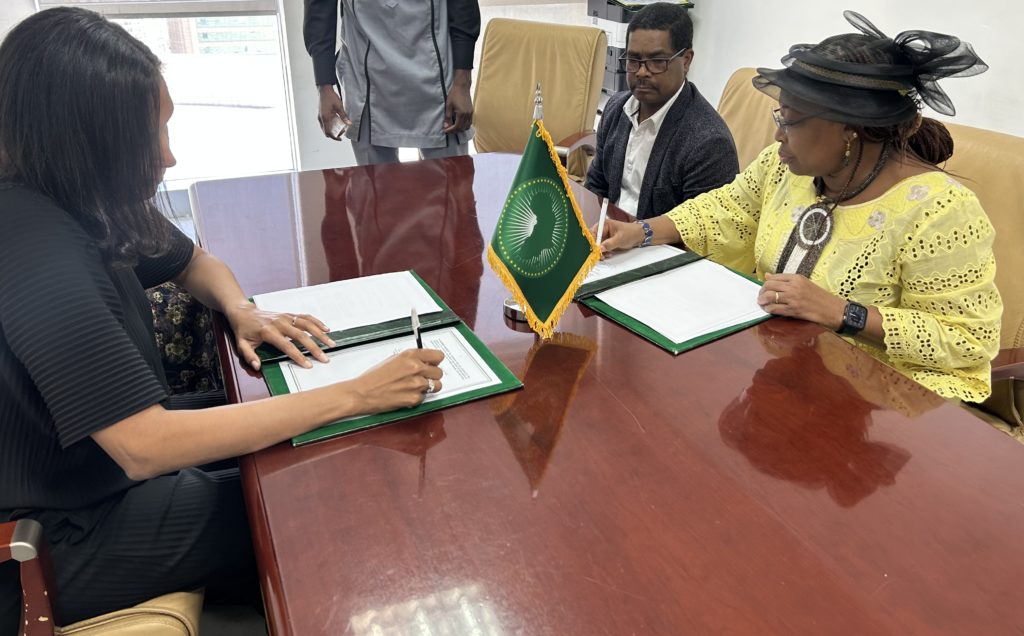 The agreement, in the form of a Memorandum of Understanding (MoU), formalises and strengthens the existing relationship between AUC and Speak Up Africa at strategic and continental levels.
Both actors will focus on supporting health system streghthening for universal health coverage (UHC) and leverage continental health advocacy towards achievement of agenda 2063 "The Africa We Want" and Sustainable Development Goals. It will result in joint advocacy initiatives aiming at promoting the dissemination and operationalisation of the Continental framework for NTDs through interventions such as Speak Up Africa's "No to NTDs" movement, the promotion of joint South-South malaria initiatives and the advocacy for the operationalisation of the African Medicines Agency (AMA) in collaboration with the new AMA Secretariat.
AUC and Speak Up Africa have a shared objective of serving the continental public health agenda including cross cutting issues such as gender and increased accountability. This MoU will ensure closer collaboration between the two organisations and create synergistic actions to achieve the common goals of eliminating NTDs and malaria and promoting universal access to medicines on the African continent.
« This partnership is fundamental to strengthening health systems in the African Union Member States. As the two organisations have been working closely to improve public health in Africa, the vision is to coordinate further our efforts to improve the efficiency of the performance of our health systems. Together, we will strongly engage political leaders and stakeholders to galvanise political will toward socioeconomic development as premised in the AU Agenda 2063: The Africa We Want. »

H.E. Amb. Minata Samate CESSOUMA, Commissioner for Health, Humanitarian Affairs and Social Development, African Union Commission
« I look forward to continuing to build on our constructive collaboration with the African Union Commission in the interest of enhancing resilient and strong health systems that are the basis of disease elimination, equity in access to health as well as better inclusive growth in the medium and long term. »

Yacine Djibo, CEO of Speak Up Africa